Every year we interview our winning playwrights, and this year is no exception!  Join us over the coming weeks as we post more interviews with playwrights, along with information about each play's director and cast!
Allie Costa is a 10-minute play rock star!  When I put out
the call last summer for socially aware or politically inspired short plays for our We're Not Playing Initiative, Allie sent me six, right off the bat, that were completely fantastic.  I was thrilled to have her participate then, and I'm just as thrilled to have her participating in ONSTAGE now.  Her winning play, BOXES ARE MAGIC, is funny, poignant, and timely… and it will probably make you go "Awwww!" a few times too! 
---
If you could have one super power, what would it be and why?
If we're going the practical route, I would select teleportation, because it would allow me to travel more quickly, to visit places I've never been, and to get to where I need to be in the blink of an eye.
If I were to pick something showier, I'd select telekinesis or electrokinesis, because they are awesome.
Describe your writing space.
My desk holds my laptop, a pen, and whatever pages I'm editing or otherwise working on – I often write ideas if not entire scenes down on paper before typing them up. I keep paper and a pen on my nightstand so I can scribble down ideas that strike me as I'm falling asleep / waking up / in the middle of the night, and I always carry a small notebook and a pen when I'm out and about.
What is the title of your play?
Boxes Are Magic
How did this year's ONSTAGE theme inspire you to share this play?
When I heard this year's ONSTAGE theme was Hot Mess, I immediately knew what I would submit. I had written Boxes Are Magic less than 2 weeks earlier, inspired by a prompt for PlayGround-LA's Planet Earth Arts New Play Festival, which encouraged playwrights to write 10-minute plays exploring issues of planetary sustainability and caring for the natural world as well as caring for others.
What play (by another playwright) have you read a gazillion times, and what about that play keeps you coming back to it?
The plays I've re-read the most are productions I've appeared in as an actor: I'll read the plays over and over when I'm learning lines and reviewing blocking, and I re-read them once the show is up and running to make sure I haven't missed or forgotten anything. I love when you discover new things during re-reads, and I love when you discover new things in the moment, on stage, when the meaning and impact of a line can change depending on how it's delivered and how it's received.
The play I'm currently in the mood to re-read is Eurydice by Sarah Ruhl, which has beautiful language. Even the stage directions – "The Father creates a room out of string for Eurydice. […] Time passes. It takes time to build a room out of string." – are evocative.
Do you have any upcoming productions elsewhere that our readers should know about?
Two Girls, a duologue in which two women emerge from a violent attack, was selected for the 10-10 Festival, running through July 15th at The River Street Playhouse in Ohio. The festival is being produced by Chagrin Valley Little Theatre and directed by Yvonne E. Pilarczyk and Dawn Hill. http://www.cvlt.org/87thSeason/10-10.php
Music of the Mind will be produced at Open Space Arts in Maryland this August. The story focuses on a young woman attempting to overcome the stigma of mental illness, http://www.osarts.org/spf2017
I also have exciting projects on the horizon as an actor, a screenwriter, a singer, and a director. Get the scoop at my website: http://www.alliecosta.com
Please share a brief synopsis for a full-length of yours that our readers should know about!
Testimony: When a crime hits close to home, a detective re-examines her life and her legacy.  This script recently had a developmental reading at the Hudson Theatre in Hollywood thanks to 2Cents Theatre, and I'd love to develop it further and get it up on its feet.
Allie's Bio:
Allie Costa is an actress, writer, director, singer, and voiceover artist. Her theatre credits include Spring Awakening, Hamlet, Pope Joan, Alien vs. Musical, and Wake. Film/TV credits include 90210, Unusual Suspects, Solace, and You Me & Her. She has also appeared in commercials, narrated audio books, and lent her voice to video games. A published playwright and screenwriter, Allie's original works have been produced internationally, including Femme Noir (Best Script, 2015 One-Act Festival), Don't Shoot the Messenger Pigeon (Barrington Stage Company 10×10 New Play Festival), She Has Seen the Wolf (Best of PlayGround-LA), A Taste of the Future, and Can You Keep a Secret? Her critically-acclaimed duologue Two Girls has been performed in Los Angeles, New York, London, Ireland, and otherwhere. Her dream role? Starring in the TV series she wrote and created. Watch for it.
If you want to learn more about Allie you can do so at http://www.alliecosta.com or follow her on Twitter @allieacts
And don't forget to grab your tickets to the 2017 Female Playwrights ONSTAGE Festival: Hot Mess running July 6-8 at the First Congregational Church in Prescott, AZ.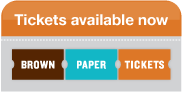 Save
Save
Save
Save
Save
Save