Don't miss Marla's play, The Environmentalists, in our Planting the Seed Festival in Prescott, Jan 2nd and 3rd!
Tickets available HERE.
Bookmark our Blog or follow us on Facebook!
I want you to imagine two little old ladies impatiently trying to unlock an apartment door.  They wear strange wigs, matching unitards, stylish jackets and boots, and a lot of dirt.
Aren't you just dying to know what in the seven blazes they've been up to?
Well, meet Marla Dean – playwright mastermind behind this curious set-up!  Marla is also a professor, novelist, and director, and we are just so excited about sharing her play, The Environmentalists, in our Planting the Seed fest!
LBDI: Why did you decide to submit your work to the ONSTAGE Project?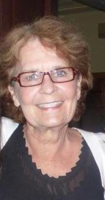 Marla: I haven't submitted my plays to competitions for many years and never a 10 minute play. I decided to create this on a whim from a full length and began sending out my writing again this year. Little Black Dress Ink came up in my search. Sometimes the universe works in wonderful ways.
LBDI:  Describe your writing space…
Marla:  My desk is my womb. It contains my computer, small flat screen monitor, an ancient printer and a large screen TV. (I always have it on when I write). The surface of my writing table is piled with papers to be graded, books I am involved with at the moment, and random half-filled coffee cups. My favorite pieces of art surround me and the soft yellow walls of my bedroom comfort me. The desk is modern and large without wood or beauty, but it serves me well.
LBDI:  If you could be any cartoon character for just 24 hours, who would you be?
Marla:  Who else but, Betty Boop
LBDI:  What was your first play titled/about?
Marla:  1975, I had moved to NYC that year to become a Broadway star. I began writing. It couldn't Happen to a nicer Bunch of Guys, a one act, produced at Tyson Studios in Manhattan along with another playwright's work. A reunion of three old friends at a sales convention goes bad when they accidently kill a hooker in their motel room. The play turns macabre as the three hysterical normal guys try to get out of their crime. Dark comedy. The play was written a good ten years before a random movie came out with the same plot line, however the statement of the play remains as strong then as now.
LBDI:  Which playwrights do you admire and what about them inspires you?
Marla:  There are so many playwrights who have inspired me during my years: Tennessee Williams for his beautiful words and human pain, Jean Genet for his dark cruelty and fears, Lillian Hellman for her wit and plot, and David Henry Wang for his passionate expansive anxiety.
LBDI:  Why do you write for theatre?  (as opposed to other written media…)
Marla: I think in dialogue and write for the art form I love and have always loved. When I write, I see the stage and the movie in my head plays across wooden boards under the colored and changing lights of the theatre.
LBDI:  What is your spirit animal?
Marla:  The Wolf
LBDI:  Paper or Plastic?
Marla:  Don't get me started on the horrors of plastic in our society. Paper, please.
Marla Dean, an adjunct Humanities professor at the University of Kaplan, teaches creative writing at the University of Phoenix, and Acting as well as Introduction to Theatre at Austin Community College.  She has spent most of her adult life developing new work for the stage and recently completed her first novel , "SIMPLE MACHINES" with her co-writer Manuel Carreon.    She is a director of some fifty plays and musicals and a playwright of both comedy and drama.  This is her first ten minute play.
The Planting the Seed Festival runs this week for 3 performances only
at the First Congregational Church Theater in Prescott.
Showtimes – Jan 2nd @ 7:30, and  Jan 3rd @ 2:30 & 7:30.
Tickets just $14 online or at the door!