We can't WAIT to share our 15 Finalists with our Waco audience this Saturday!  And I bet you can't wait to know more about our Finalists…
Anne Hamilton (THE SHOEBOX) is a NYC-based freelance dramaturg and the Founder of Hamilton Dramaturgy, an international consultancy. She holds an MFA from Columbia University School of the Arts, and has worked with Andrei Serban, Michael Mayer, Lynn Nottage, NYMF, Niegel Smith, and Classic Stage Company. She created Hamilton Dramaturgy's TheatreNow!, and her specialties include new play development, production dramaturgy, new musicals, career advising, advocacy, and oral histories. She was a Bogliasco Foundation Fellow. www.hamiltonlit.com
Celine Song (THE FEAST) is a 2014-2015 Ars Nova Play Group member, a 2012 Edward F. Albee Foundation Writing Fellow, a 2014 Great Plains Theatre Conference Playlab Playwright, a 2014 resident at Yaddo, and a IATI Theater's 2015 Cimientos Playwright. Her plays include The Feast, Family, and Tom & Eliza. MFA: Columbia
Melanie Ewbank (BOTTOM LINE) is an award winning actress and playwright with numerous Los Angeles and regional theater credits as well as film and television credits. A staged reading of her full-length play I Found Baby Jesus in the Cat Box was produced by Pasadena Playhouse, and her one-act play Platitudes of Perfect-ness took first place in Knoxville Writer's Guild's 2012 writing contest. She has worked as a voiceover artist in Los Angeles, and is the audiobook co-narrator for Suzanne Brockmann's Troubleshooters series.
Jen Huszcza (THIS) is a playwright currently based in Los Angeles.  Three of Jen's plays (Rinse, POP, and Flowers) were performed in Little Black Dress INK's first three festivals. Her short play, It Has to End in Tears, was produced by Greenlight Productions in Santa Monica in March 2015. Four of her plays have been presented as staged readings in the Monday Night Living Room Series at The Blank Theatre in Hollywood.  She wrote and acted in Gunfighter Nation's collectively written piece, LA History Project: Pio Pico, Sam Yorty, and the Secret Procession of Los Angeles, presented at the Lost Studio in 2010.  She has guest-blogged for the Los Angeles Female Playwrights Initiative. BFA in Dramatic Writing and MFA in Musical Theatre Writing both from NYU.
Sharon Goldner (DOWN THERE) is in love with the alphabet.  She learned early on that she has a knack for manipulating the alphabet into doing whatever she wants, like making phrases, sentences, and dialogue.  This made no sense to a variety of gym teachers  Sharon had through the years;  all they wanted her to do was climb a rope. The funny thing?  Upon graduating college, no prospective employers ever asked if she could climb a rope.  Anyway, Sharon took her love for manipulating the alphabet and turned it into plays.  Nineteen theaters from Off Broadway to California (and all in-between) have proven to Sharon that the whole rope climbing business doesn't matter because thus far, there have been 28 productions of her work;  publications of her plays; awards; and one fellowship in Canada, where Sharon was one of only three playwrights chosen for the honor, world-wide. So right about now Sharon wants to say, "Take that, gym teachers!"  But she's too nice to say it, so she'll just think it.
Anne Dimock (SENOR ADRIA) is an author, librettist and playwright. Her plays and an opera have been produced in California, New York, Minnesota, and Hawaii. Her dramatic writing focuses on comedies, adaptations, and always includes strong roles for women. Her plays include Roxanne(dot)com, Debbie Does Death and Woman Bakes American Flag Cake (The Matriot Act). She is currently working on a cycle of short plays inspired by her favorite novel – Herman Melville's Moby Dick.   Anne is also a narrative writer working in fiction and nonfiction. Her nonfiction book, Humble Pie – Musings on What Lies Beneath the Crust, was a finalist for a Minnesota Book Award. She has received awards, fellowships and residencies for her narrative writing. She is currently working on a YA novel set in 1962-64, and a nonfiction book about the links between consumer product consumption, mental illness and hoarding.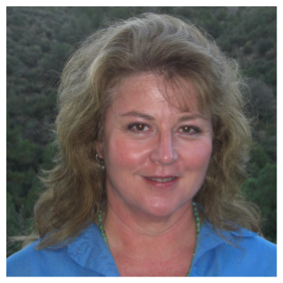 Delia Whitehead (GREEN DOG) has been an actor, director, and writer for over twenty years. She's had the great good fortune to play many plum roles in many venues in Prescott, Arizona, and at Canyon Moon Theater in Sedona, Arizona.  Her plays have been produced in Prescott, and include Undercurrents, The Key, and an adaptation of O'Henry's Ransom of Red Chief.   She took some time away from the stage and her pen to give full attention to her private practice doing Brain Integration Technique. Now she has finally come to her senses and realized that she's not fully human unless she's creating.
Jaisey Bates (MY HEART & I) seeks to create stories that transcend cultural lines and speak at their heart to what it means to be human. She started writing for the stage while attending Circle in the Square and performing in NYC theaters. She hopes to engage audiences in nontraditional story experiences which help remind us of how much we share in common, underneath our'social skins'. Jaisey writes and performs her work with her multicultural, nomadic (a.k.a.'homeless') theater company, The Peoplehood (the-peoplehood.com). LA and NYC performance venues for her words have included the Agüeybaná Book Store, Art/Works, Eclectic, Lounge, Naked Angels, Native Voices at the Autry, Open Fist, Performance Loft, Playwrights' Center Stage, Studio/Stage, Unknown and Victory theaters. PS. Jaisey and her words think you rock. Thank you. For rocking. Carry on.
BETH KANDER (EPHEMERA)is a creative artist with one foot in the South and the other in the Midwest. Selected playwriting honors and awards: Downstage Left Playwright Residency, Stage Left—Chicago, 2014-2015; Charles M. Getchell New Play Award, SETC (2012); Eudora Welty New Play Awards (2013, 2010, 2008); Theatre Oxford Audience Award (2012); Mississippi Theatre Association New Play Award (2009). Kander has scripts represented by Steele Spring Stage Rights and Chicago Dramaworks. In addition to playwriting, Kander authors fiction, including the novel "Was" and the children's book "Glubbery Gray: The Knight-Eating Beast" (Pelican Publishing). She holds degrees from Brandeis University and the University of Michigan, and has studied at Second City Training Center and New Stage Theatre. She lives with her husband and a small collection of rescue pets, some of them famous. www.bethkander.com
Kira Rockwell (WITH MY EYES SHUT) is a playwright from Dallas, Texas. She is a recent graduate of Baylor University where she received her BFA in Theatre Performance and a minor in Film & Digital Media. This March, her play Nomad Americana premiered at WaterTower theatre's Out of the Loop Fringe Festival. In 2014, Kira established a writing group called the Waco Writer's Collective for fellow emerging writers in her community. As a teaching artist, Kira directs and leads a theatre program for at risk urban youth at the Methodist Children's Home. Currently, she is developing a full length play set in the near future of a dystopian America called, BirthRight, and resides with her husband in Waco, Texas. This will be her first time working with Little Black Dress Ink's festival and she is over the moon with excitement to be working with this outstanding company and other fabulous ladies from around the nation! #femaleplaywrightrock
Hannah K. Baker (FOR ANYONE WHO CARES) is an alumnus of Chapman University's Dodge College of Film and Media Arts where she earned a BFA in Film Production with an emphasis in directing. She continues producing creative content such as working on John Legend's music video "You and I" and the indie feature THE SUBMARINE KID, co-written and starring Finn Wittrock. She is a member of the Coronet Writers Lab, which has fostered such talent as Mickey Fisher, the creator of the network TV show EXTANT.
Bridgette Dutta Portman (PYTHAGOREAN TRIPLETS) is an emerging playwright from the San Francisco Bay Area. Her plays have been read and produced in the Bay Area, across the country, and overseas. She particularly enjoys writing silly, absurdist comedies, dramas that deal with psychological and existential issues, and scripts that play with language or involve classical structure and themes. She is incoming president of the Playwrights' Center of San Francisco and an associate artist at Wily West Productions, as well as a member of the Pear Avenue Theatre writers' guild. Her website is www.bridgetteduttaportman.com.
Jennie Webb (CHICKEN SHOOT) is an independent Los Angeles playwright, currently in residence at Rogue Machine (where her dark retail comedy Yard Sale Signs premiered) and Theatricum Botanicum (where she runs workshops and "Botanicum Seedlings: A Development Series for Playwrights"). Her plays, including Remodeling Plans, Unclaimed Assets, GreenHouse, On Tuesday, It's Not About Race and Buying a House, have been produced in LA (most recently through Green Light Productions), on stages across the country and at the Edinburgh Fringe Festival. She's been part of The Playwright Center's PlayLabs, past Female Playwrights ONSTAGE Festivals and Great Plains Theatre Conference; is an artist with the Virginia Avenue Project and published by Heinemann Press, Indie Theatre Now and ICWP. Jennie is a member of The Playwrights Union, EST/LA's Playwrights Unit, Fell Swoop Playwrights, PlayGround-LA Writer's Pool and co-founder of the LA Female Playwrights Initiative (LA FPI).  jenniewebbsite.com + @jenniewebbsite
Nancy Cooper Frank's (AN ANNOUNCEMENT) plays include "Daniil Kharms: A Life in One Act and Several Dozen Eggs," which, fresh from the 2014 Great Plains Theatre Conference, was given a staged reading by Virago Theatre Company for the opening of The Flight Deck in Oakland. Her kitchen-sink comedy "The Plumber" premiered in the 2014 Arundel Theatre Trail in the UK, won first prize in FirstStage LA's One-Act festival, and, as part of "Assorted Domestic Emergencies," won "Best of Fringe" in the 2014 San Francisco Fringe Festival. Nancy is currently working on a play about the tumultuous friendship between Catherine the Great and the outspoken Princess Dashkova, first female director of a national science academy. Dramatist's Guild; the Monday Night Group (San Francisco); board member, Custom Made Theatre; literary advisor, 3Girls Theatre Company. With a Ph.D. in Slavic Languages and Literature from Brown University, she still dips into Gogol when nobody is looking.
Mercedes Segesvary is a first generation Hungarian American playwright, filmmaker and fine art illustrator whose work often reflects the diversity of culture, gender and generations. Her play; Man Legs Runs Free was part of the 2014 East Side Stories Festival at the Metropolitan Playhouse, NYC. In May 2013, her one-act play; Alive and Well received a three-week production at the Metropolitan Playhouse, NYC. By Spring 2014 Alive and Well was adapted into a short film, now in festival circuit. Her short play; Room For Rent won her a 2012 PlayGround San Francisco Emerging Playwright Award. In 2008 Mercedes brought to life a comedic retelling of a San Francisco Tour Guide's life and received a Best of Fringe Award for her critically acclaimed performance. Mercedes is always in the process of creating and sharing. To view some of her work please visit: www.hugithegreat.com
** Don't forget your sunscreen!  And pack a lunch!  And bring your sense of adventure, because these plays are wild, wacky, and pretty damn wonderful! **