Oh my Gosh, I'm so excited about our upcoming Sedona reading of ONSTAGE semi-finalists!  (Probably because I'm from neighboring Prescott – so there's a soft spot in my creative heart for those beautiful red rocks!)  The reading will take place at 5 pm on Sunday, April 26 at the Sedona Arts Center (15 Art Barn Rd. Sedona, AZ) and is being produced by Kate Hawkes, artistic director for Red Earth Theatre!
So, without further ado, let's meet these fabulous playwrights!
Melanie Ewbank is an award winning actress and playwright with numerous Los Angeles and regional theater credits as well as film and television credits. A staged reading of her full-length play I Found Baby Jesus in the Cat Box was produced by Pasadena Playhouse, and her one-act play Platitudes of Perfect-ness took first place in Knoxville Writer's Guild's 2012 writing contest. She has worked as a voiceover artist in Los Angeles, and is the audiobook co-narrator for Suzanne Brockmann's Troubleshooters series.
Jen Huszcza is a playwright currently based in Los Angeles.  Three of Jen's plays (Rinse, POP, and Flowers) were performed in Little Black Dress INK's first three festivals. Her short play, It Has to End in Tears, was produced by Greenlight Productions in Santa Monica in March 2015. Four of her plays have been presented as staged readings in the Monday Night Living Room Series at The Blank Theatre in Hollywood.  She wrote and acted in Gunfighter Nation's collectively written piece, LA History Project: Pio Pico, Sam Yorty, and the Secret Procession of Los Angeles, presented at the Lost Studio in 2010.  She has guest-blogged for the Los Angeles Female Playwrights Initiative. BFA in Dramatic Writing and MFA in Musical Theatre Writing both from NYU. *Jen's play Flowers was a 2014 ONSTAGE Project finalist for Planting the Seed!"
Sharon Goldner is in love with the alphabet.  She learned early on that she has a knack for manipulating the alphabet into doing whatever she wants, like making phrases, sentences, and dialogue.  This made no sense to a variety of gym teachers  Sharon had through the years;  all they wanted her to do was climb a rope. The funny thing?  Upon graduating college, no prospective employers ever asked if she could climb a rope.  Anyway, Sharon took her love for manipulating the alphabet and turned it into plays.  Nineteen theaters from Off Broadway to California (and all in-between) have proven to Sharon that the whole rope climbing business doesn't matter because thus far, there have been 28 productions of her work;  publications of her plays; awards; and one fellowship in Canada, where Sharon was one of only three playwrights chosen for the honor, world-wide. So right about now Sharon wants to say, "Take that, gym teachers!"  But she's too nice to say it, so she'll just think it.   *Sharon's play Little Swimmers was a 2014 ONSTAGE Project finalist for Planting the Seed!"
Christine Foster – An award winning playwright, Christine's work has been produced in Canada, Australia, Denmark, Mexico, Korea, the UK and the US. She has penned book and lyrics for five musicals as well as many scripts for CBS, CTV, CBC, History and Disney's Family Channel and was the co-founder of  Cliffhanger Productions in Toronto which brought world mythology to family audiences and won a Dora Mavor Moore Award in 2004. She was recently artistic director of The Diez Minutos Festival in San Miguel de Allende, Mexico, where she also directed several mainstaage productions. She is currently producing a Kipling Festival and writing and directing in the UK where her full-length black comedy about the Black Death, Four Thieves' Vinegar is under option with a London theatre.
Anne Dimock is an author, librettist and playwright. Her plays and an opera have been produced in California, New York, Minnesota, and Hawaii. Her dramatic writing focuses on comedies, adaptations, and always includes strong roles for women. Her plays include Roxanne(dot)com, Debbie Does Death and Woman Bakes American Flag Cake (The Matriot Act). She is currently working on a cycle of short plays inspired by her favorite novel – Herman Melville's Moby Dick.   Anne is also a narrative writer working in fiction and nonfiction. Her nonfiction book, Humble Pie – Musings on What Lies Beneath the Crust, was a finalist for a Minnesota Book Award. She has received awards, fellowships and residencies for her narrative writing. She is currently working on a YA novel set in 1962-64, and a nonfiction book about the links between consumer product consumption, mental illness and hoarding.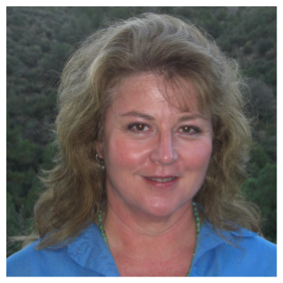 Delia Whitehead has been an actor, director, and writer for over twenty years. She's had the great good fortune to play many plum roles in many venues in Prescott, Arizona, and at Canyon Moon Theater in Sedona, Arizona.  Her plays have been produced in Prescott, and include Undercurrents, The Key, and an adaptation of O'Henry's Ransom of Red Chief.   She took some time away from the stage and her pen to give full attention to her private practice doing Brain Integration Technique. Now she has finally come to her senses and realized that she's not fully human unless she's creating.