I am SO excited.  We're talking seriously, over-the-moon, EXCITED.  Not only do I get to work with some amazing partner producers in multiple cities to bring life to 28 new plays, but I also get to produce a reading of 6 of them right here in my (new) base of operations, Waco, TX.
I never thought I'd be living in Waco, TX.
But after eleven years in Los Angeles, and three back in my home-town of Prescott, AZ (where we'll be producing our Finalists this September), I found myself relocating to Texas in support of my fiance's graduate school pursuits.  (I just keep moving further and further away from the West Coast!  Maybe eventually I'll wind up on the East…)
Fortunately, everyone in Waco has been incredibly welcoming.  So welcoming, in fact, that they're even letting me bring the LBDI ONSTAGE Project to their civic stage.  So I have to give a HUGE shout-out to Waco Civic Theatre for being just SO awesome, and opening their doors to the our Planting the Seed National Festival of New Work!
So, who wants to meet our Waco playwrights?
SEEDS OF REBELLION, by Kay Poiro
Kay Poiro is an award-winning screenwriter and internationally produced playwright. In 2012, her feature script "Ridgeway Mystery Club" won Best Screenplay at the 8th Annual L.A. Femme Film Festival. Her stage plays have been performed across the United States and around the world, including London, Sydney, India and Korea. In 2010, her play "Bless Their Hearts" won the Audience Ovation Award at the Fire Rose Productions' Ten Minute Play Festival in Los Angeles. Kay is a member of the Dramatists Guild of America and lives in Maryland.
SPECIAL DELIVERY, by Marj O'Neill-Butler
Marj O'Neill-Butler, a member of the Dramatists Guild and the International Center for Women Playwrights, is a produced playwright of TRUE BLUE, eight Theatre for Children scripts, short plays SPARTAN WOMAN, AT THE BUS STOP, LIFE IMITATES ART, LEAVING HOME, WHAT IF?, SCAVENGER HUNT, MISSED CONNECTIONS, ELF YOURSELF, CHAIRS, ONE LESS and a reader's theatre script THE WOMEN OF THE BEAT  GENERATION.   Marj was commissioned this year to write a new full-length play: DESPERATION.  Her short play MISSED CONNECTIONS was published in 2013 The Best Ten-Minute Plays by Smith and Kraus. She has studied playwriting with Leslie Ayvazian, Carlos Murillo and Christian Parker and attended the Kennedy Center Playwriting Intensive in DC in 2010 and 2011.  She is proud member of Equity and SAG-AFTRA. Visit her online at www.marjorieoneill-butler.com.
FLOWERS, by Jen Huszcza
Jen Huszcza is a playwright currently based in Los Angeles.  She has a BFA in Dramatic Writing and an MFA in Musical Theatre Writing from NYU.  After many years in New York, she moved to Los Angeles for better weather and more trees.  In Los Angeles, four of her plays have been presented as staged readings in the Monday Night Living Room Series at The Blank Theatre in Hollywood.  She wrote and acted in Gunfighter Nation's collectively written piece, LA History Project: Pio Pico, Sam Yorty, and the Secret Procession of Los Angeles, presented at the Lost Studio last year.  She is a member of the Playwrights and Directors Lab at the Actors Studio West.  She blogs for the Los Angeles Female Playwrights Initiative. In addition to plays, she has written ad copy, film reviews, blogs, bad poetry, screenplays, an unpublished epic novel, and several short stories.  Jen's plays Rinse and POP! wer performed in Little Black Dress INK's first two festivals.
IT ALL STARTS WITH CELESTE, by Sharon Goldner
Sharon Goldner's award-winning plays have been produced (2010- present) multiple times in NYC; Brooklyn, NY; Baltimore; FL; and singularly in WI; PA; VA; OH; & MN.  Her work appears in Smith & Kraus' Best Female Stage Monologues 2013. Currently, she has a play being workshopped in Newfoundland, Canada.   Sharon is a member of the Dramatists Guild. Additionally, over 30 of Sharon's short stories have been published in literary journals across the U.S, and England, and she is a 3-time Pushcart Prize nominee for her short fiction.
*Sharon has two pieces in this year's ONSTAGE Fest!
THE ENVIRONMENTALISTS, by Marla Dean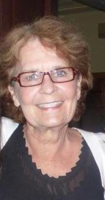 Marla Dean, an adjunct Humanities professor at the University of Kaplan, teaches creative writing at the University of Phoenix, and Acting as well as Introduction to Theatre at Austin Community College.  She has spent most of her adult life developing new work for the stage and recently completed her first novel , "SIMPLE MACHINES" with her co-writer Manuel Carreon.    She is a director of some fifty plays and musicals and a playwright of both comedy and drama.  This is her first ten minute play.
FANCY TOMATOES, by Tiffany Antone
Tiffany's plays have been read and/or performed in Los Angeles, New York, D.C., and Minneapolis.  Her newest play, Cricket Woman Mother Earth (or) A Nasty Comeuppance, was a 2011 O'Neil finalist.  Her plays Ana and the Closet and Twigs and Bone were both Jerome Finalists and O'Neil semi-finalists for 2009 & 2010.  Her play The Good Book is available through Samuel French.  Tiffany's play In the Company of Jane Doe has won numerous awards and received its first NY production last spring with CAKE Productions. Tiffany was a 2008 Hawthornden Fellow and a 2009 Sherwood Award Finalist with CTG, and was recently awarded the 2012 Bucky Award for Outstanding Literary Artist.  Tiffany holds her MFA in Playwriting from UCLA, and currently lives/teaches in Texas where she writes for stage and screen.