Every year we interview our winning playwrights, and this year is no exception!  Join us over the coming weeks as we post more interviews with playwrights, along with information about each play's director and cast!
Jen Huszcza is an ONSTAGE pro!  She's the only playwright to have had a play in every single ONSTAGE Festival to date.  Every year she sends in a few options, and every year we wind up gaga for at least one of them.  This year Jen had two pieces in our semi-finalist list: SNAKES, about two snakes discussing (and regurgitating) their most recent meals, and HOT/MESS, which is the piece you'll be seeing in July if you make the wise choice to join us for this wild lineup of new plays!  Jen's plays are always creative, but crisp – messy, but precise – dark, but deep and funny.  This year's selection, HOT/MESS, is no exception as we meet The World's Most Handsome Man in a very, very hot place…
---
If you could have one super power, what would it be and why?
I have vertigo, so flying is out. As I've gotten older, the aches and pains last longer, so I would like to have the ability to physically heal quickly.
Describe your writing space…
I don't have one specific writing space. I like to move around. It keeps things interesting.
What is the title of your play?
Hot/Mess (the slash is very important)
How did this year's ONSTAGE theme inspire you to write/share this play?
When I heard the theme was Hot Mess, I immediately thought of hell with Satan as a woman.
What play (by another playwright) have you read a gazillion times, and what about that play keeps you coming back to it?
This might kill what little avant garde minimalist street cred I have, but lately I've been listening to the cast album of Hamilton a lot. It delights me. Look around, look around, at how lucky we are to be alive right now.
Do you have any upcoming productions elsewhere that our readers should know about?
Recently, my short play, Big Belly (which had its premiere at the Women Onstage Festival) was published in The Dionysian 003. Check them out at dionysianmagazine.com
Please share a brief synopsis for a full-length of yours that our readers should know about!
Death Valley. Two down on their luck prospectors meet three female superheroines, and somehow they end up in the middle of a war between the pup fish and the bridge builders.
Jen's Bio:
Jen Huszcza is a playwright currently based in Los Angeles.  Five of Jen's plays (Rinse, POP, Flowers, This, and Big Belly) were performed in Little Black Dress INK's first five Women Onstage festivals. Big Belly and This were also read at Theatre N16's Herstory Festivals in Balham, UK. Her short play, It Has to End in Tears, was produced by Greenlight Productions in Santa Monica in March 2015. Four of her plays have been presented as staged readings in the Monday Night Living Room Series at The Blank Theatre in Hollywood.  BFA in Dramatic Writing and MFA in Musical Theatre Writing both from NYU.
You can follow Jen on Twitter @playwrightjen!

And don't forget to grab your tickets to the 2017 Female Playwrights ONSTAGE Festival: Hot Mess running July 6-8 at the First Congregational Church in Prescott, AZ.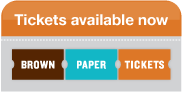 Save
Save
Save
Save
Save
Save
Save
Save
Save