Every year we interview our winning playwrights, and this year is no exception!  Join us over the coming weeks as we post more interviews with playwrights, along with information about each play's director and cast!
If you don't know Diana Burbano yet, we're here to rectify the situation immediately.  Diana is one hell of a playwright.  Her monologue, LINDA, is one of those pieces that you read and just know is going to be awesome.  Then you see one of the best actresses in Prescott present the piece at the semi-finalist reading and your jaw drops and you go "YES!"  I can't wait to see this piece come to life in July.  And I look forward to seeing what else Diana has to say as one of the playwrights participating in the Protest Plays Project's Heal the Divide Initiative this fall.
---
If you could have one super power, what would it be and why?
I would be a time turner so I could travel through history repairing injustices, distributing condoms and feminine products and altering the patriarchal timeline.
Describe your writing space…
A big squishy mess that I share with 2 boys and 2 cats.
What is the title of your play?
Linda (Which means "beautiful" in Spanish)
How did this year's ONSTAGE theme inspire you to write/share this play?
Latinx women are a hot mess as we figure out our place in this world. I want to inspire women everywhere to search for their own origin stories.
What play (by another playwright) have you read a gazillion times, and what about that play keeps you coming back to it?
Stoppards "Arcadia." Brilliant, witty and doesn't talk down to the audience. You come away convinced you understand chaos theory.
Do you have any upcoming productions elsewhere that our readers should know about?
Enemy|Flint will be presented in Pasadena in July, and Caliban's Island will be at Creede Repertorio Co in August!
Please share a brief synopsis for a full-length of yours that our readers should know about!
Fabulous Monsters:
When punk rock exploded in L.A., Sally and Lou were there: feminists, grrrrls, queens of noise. One went pop, one stayed punk, but sparks from their tumultuous friendship remain. Decades later, can they overcome old wounds, forgive each other, and rock as hard as they ever did?
Diana's Bio:

Diana Burbano, a Colombian immigrant, is an Equity actor, playwright and teaching artist at South Coast Repertory and Breath of Fire Latina Theatre Ensemble. Full length plays: Fabulous Monsters about women in punk rock, Silueta (With Tom and Chris Shelton) about feminist artist Ana Mendieta. Policarpa which will have a Rough Draft Residency at the Drama League in May. Picture me Rollin' was featured at the Hollywood InkFest, 2017, Other plays: Enemy|Flint, Caliban's Island, (published by YouthPLAYS). Libertadoras, Vamping and Linda  were written for the 365 Women a Year project and have been performed around the world. Rounds Per Second is featured in Smith and Kraus's 5-minute play anthology.
You can learn more about Diana at dianaburbano.com or follow her on Twitter @loladiana
And don't forget to grab your tickets to the 2017 Female Playwrights ONSTAGE Festival: Hot Mess running July 6-8 at the First Congregational Church in Prescott, AZ.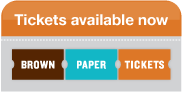 Save
Save
Save
Save
Save
Save
Save
Save
Save